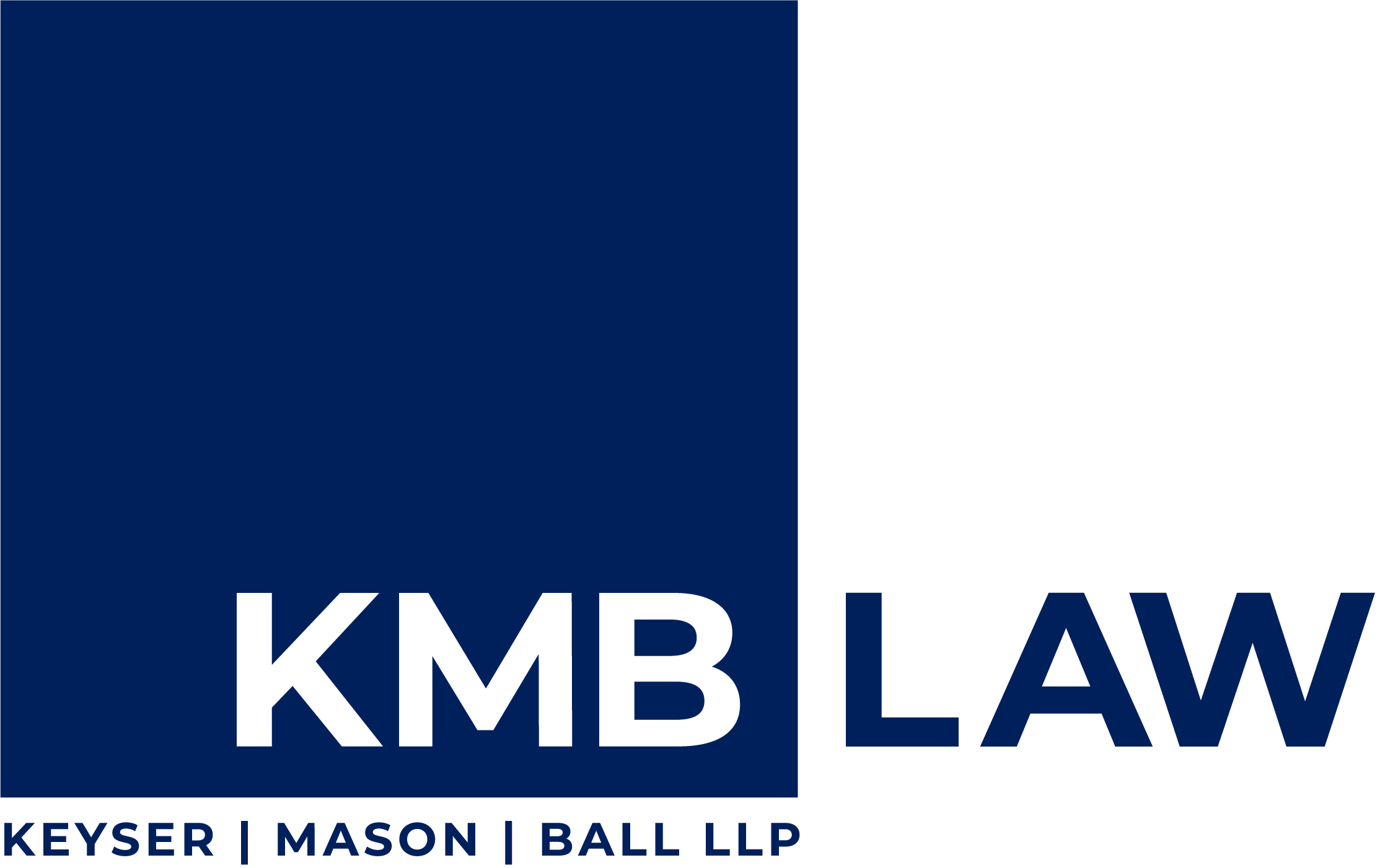 STREET ADDRESS
Suite 1600, ​Four Robert Speck Parkway
MAILING ADDRESS
Suite 1600, ​Four Robert Speck Parkway Ontario L4Z 1S1
CITY
Mississauga (Toronto), Canada
David Di Gregorio
Attorney
Joanne Gilbert-Wiens
Attorney
About Keyser Mason Ball, LLP
PRACTICAL LEGAL SOLUTIONS FOR PRACTICAL BUSINESS PROFESSIONALS

Keyser Mason Ball, LLP has been serving the communities of Mississauga, Oakville and the GTA region for over 38 years. As one of the largest law firms in Mississauga, our 17 experienced lawyers provide services and solutions for:

• Branding & Franchising
• Business & Estate Succession
• Commercial Litigation
• Commercial Real Estate & Municipal Law
• Corporate/Commercial
• Employment & Labour Law
• Family Law & Mediation

Founded in 1979 by John Keyser, Colin Mason and John Ball, Keyser Mason Ball, LLP has grown quickly and successfully. Today, it is a leading Canadian business law firm with comprehensive offering of legal services, now with more than 40 employees.

What has not changed over the years is our focus on providing our clients with high quality solutions to their legal concerns. We pride ourselves on providing advice that is responsive, innovative, and workable in the real world. We are raising the bar every day at Keyser Mason Ball, LLP.

​​Beyond that we believe in individual initiative that supports our shared goal of excellence in business law both in Canada and internationally.
No blogs found
19
Apr
This month brings a flurry of activity as we look forward to getting back outside and into the community. Our construction litigation group will be joining the Toronto Construction Association for their annual members' event in Richmond Hill on May 9, 2018. On May 30, 2018, Ann Hatsios, head of KMB's Construction Litigation group will be...
No documents found