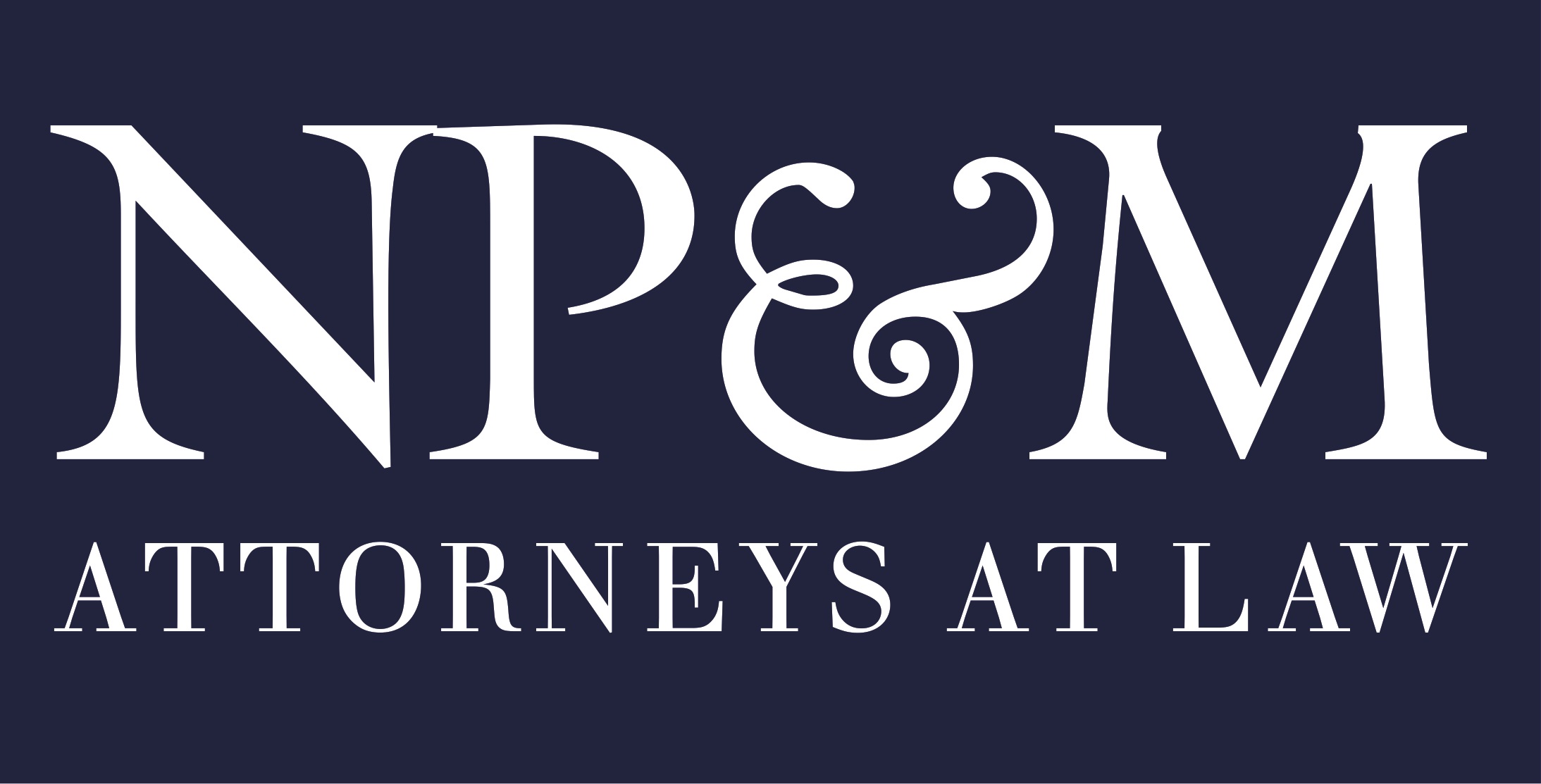 STREET ADDRESS
195 Church Street, 13th Floor New Haven, Connecticut 06510-2009
MAILING ADDRESS
195 Church Street, 13th Floor New Haven, Connecticut 06510-2009
CITY
New Haven, Connecticut
Adrian Sterling - Marketing
Consultant
Deborah Monteith Neubert
Attorney
Robert Gradoville
Attorney
About Neubert, Pepe & Monteith, P.C.
Neubert, Pepe & Monteith, P.C. is a general practice law firm headquartered in New Haven Connecticut, with offices in Fairfield, Connecticut and White Plains, New York. Our team of twenty-six attorneys possesses the exceptional legal and professional skills required to meet clients' objectives. The team's depth, talent, and dedication to client success allows Neubert, Pepe & Monteith to better serve clients locally and nationally.

Neubert, Pepe & Monteith's clients include financial institutions, small to medium-sized businesses, publicly-held corporations, hospitals, municipalities, insurance companies, universities, nonprofits, and professionals, including physicians, lawyers, architects, engineers, and real estate agents. Neubert, Pepe & Monteith provides all clients, regardless of size, with the highest quality legal services at a fair and reasonable value.

Our attorneys are respected by their peers, honored by industry endorsements and awards, and appointed to influential positions in bar and industry associations. Recognition by U.S. News Best Lawyers, Best Law Firms, and Thomson Reuters Super Lawyers and Rising Stars is the result of the positive feedback received from Neubert, Pepe & Monteith's peers and many satisfied clients.

Neubert, Pepe & Monteith is committed to and invested in our community, and passionately supports local and national campaigns by regularly investing time, talent, and financial support to medical, cultural, social service and educational endeavors.

13

Sep

Posted by Kenneth N. Winkler on September 5, 2017 Italian professional tennis player Fabio Fognini was suspended from the U.S. Open this week after he committed three separate unsportsmanlike incidents during his first–round loss. The most egregious outburst was cursing at the chair umpire and calling her a whore in Italian. I do not know...

14

Apr

NEW HAVEN, Connecticut (April 12, 2017) The law firm of Neubert, Pepe & Monteith, P.C. is pleased to announce that Vimala B. Ruszkowski, Sandy T. Roussas and Adam V. Maiocco have been named as Partners with the firm. Vimala B. Ruszkowski is a member of the firm's Medical Malpractice & Hospital Liability Defense and Professional...

27

Nov

NEW HAVEN, Connecticut (November 1, 2016) Neubert, Pepe & Monteith, P.C., a Connecticut based general practice law firm, received Metropolitan (New Haven) Tier 1 ranking in Real Estate Law from U.S. News Best Law Firms© 2017. The firm also received Metropolitan (New Haven) Tier 2 ranking in Bankruptcy and Creditor Debtor Rights/Insolvency and Reorganization Law and in...