May 8, 2019 - One time event - Normal Priority

Start: October 10, 2019 @ 18:00
End: October 12, 2019 @ 22:00



On behalf of Frederic Beele and our hosts, Beele Law Firm, we pleased to announce LawPact's Fall 2019 Conference, to be held October 10-12 in Brussels, Belgium.  Frederic and his team are well into the planning process, as you will see below.  As always, however, we welcome your comments and suggestions for the program.

After reviewing the information below, please check your calendar.  It will be very helpful if you can tell us now whether you plan to attend the conference.

Brussels

Brussels Grand Place
EU  Headquarters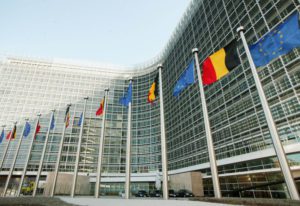 There are a few options for travelling to Brussels.  You can fly in to:
·         Amsterdam: train connection between Amsterdam Schiphol Airport to  Brussels Centre = approx 1 3/4 h
·         Brussels: train connection to Brussels Centre = 17 minutes
·         Paris: train connection between Paris Charles de Gaulle to Brussels Centre = approx 2 h
Conference Hotel:
Hilton Grand Place: Europakruispunt 3, 1000 Brussels
2 minute walk across the plaza from Brussels-Centre train station
About Brussels:
Ghent (group excursion on Saturday):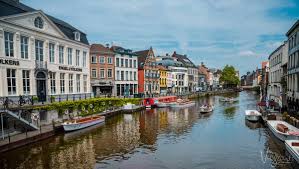 Tentative program, subject to changes:
Thursday 10th of October
Board meeting
Welcome reception & dinner
Pub crawl (at least one time …): for volunteers, you can try out some of the best beers in the world (totally not limitative and in random order: Westvleteren, Kwak, Mort Subite, Augustijn, Delirium Tremens, Duvel, Orval, Westmalle Tripel, Chimey, Houblon Chouffe, Goudenband, etc) (sorry …)
Friday 11th of October
Opening remarks & introductions
Brexit: quo vadis?
Technology and its evolution in our profession (external speaker)
Money laundering: how is it done (with examples), so we can recognize this
Disaster planning: how to set up, what to avoid, examples
Visit to the European Parliament or the European Commission (may take place on Thursday)
Dinner
Saturday 12th of October
Break-out sessions per region (North America, South America, Europe)
Panel discussion
LawPact housekeeping
Afternoon and evening group excursion to Ghent:

Coach transfer for the group to Ghent
Visit of the city of Ghent by boat & on foot: approx. 3 hours
Followed by dinner in Ghent
10:30 – 11:00 pm: return to Brussels
We look forward to seeing you in Brussels!
Read More